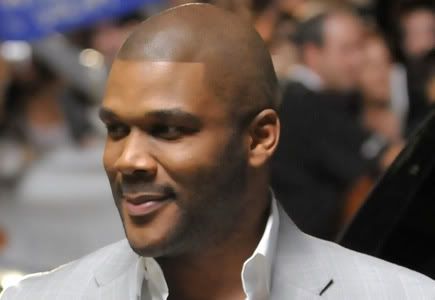 According to NAACP President and CEO Benjamin Todd Jealous, Perry's contribution will go toward Second Century Society advocacy programs on economic equality, education, health care and criminal justice.
"Tyler Perry exemplifies an unyielding commitment to uplifting and bringing hope to the disenfranchised and those less fortunate," stated Jealous. "Both in his films and in his life, he reflects an impressive ethos of caring and conscientiousness. We are deeply grateful for his support."
"We are honored that Tyler Perry chose to support the NAACP," said Julian Bond, Chairman of the NAACP. "Tyler is a courageous pioneer in bringing positive images of African-American culture and struggles to the screen. His remarkable journey from poverty and childhood abuse to become one of the world's most successful filmmakers and entrepreneurs is an inspiration to us all."
After dropping I Can Do Bad All By Myself and Madea Goes To Jail this year, Perry will release the Janet Jackson-starring Why Did I Get Married Too in April. The movie is the sequel to 2007's Why Did I Get Married. --Jamal Munnerlyn